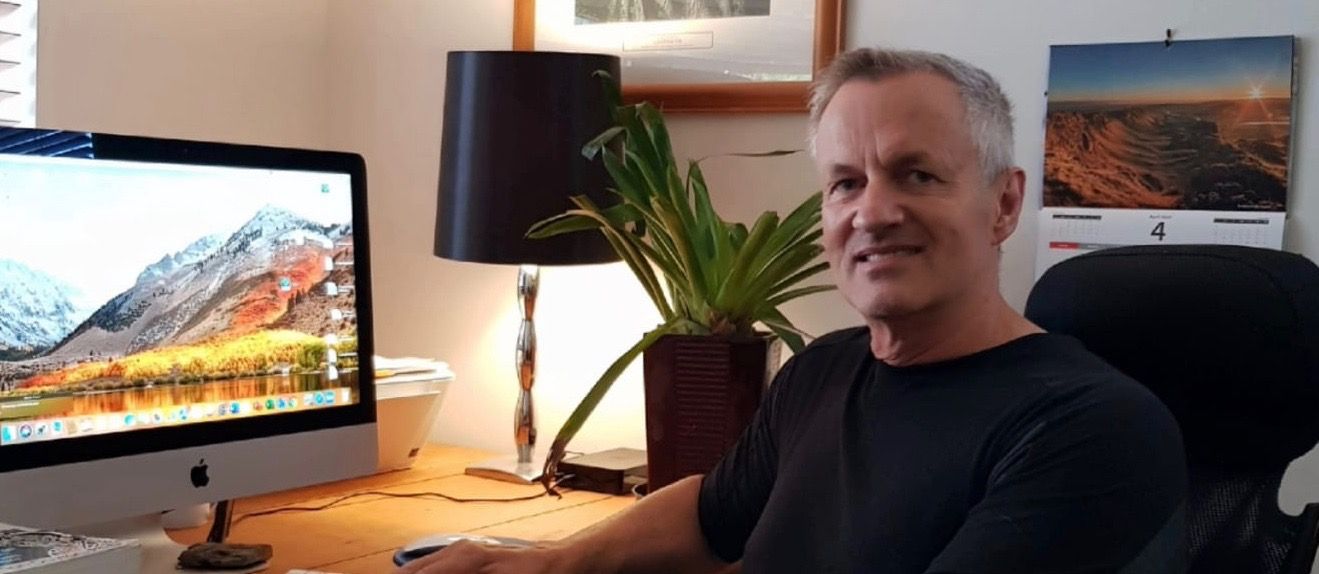 Martin Fraser
BA (Hons) Psychology
Diploma in Counselling
Member of New Zealand Association of Counsellors
---
I was inspired to make a career of counselling over 20 years ago at a time where I was visited by depression in my life. My energy levels were so low that it was a struggle to get out of bed each day. My counsellor, supported and encouraged me to address the challenges I faced, to clarify the issues, explore options, develop strategies and work on a plan. I learned a lot, I was challenged, supported but most of all I was listened to. The depression never returned. At that point I was "sold" on the effectiveness of counselling.

Martin Fraser
My philosophy around counselling is that it works best when we are "ready to change". Sometimes this is at a time of crisis, sometimes our sense of unease grows to such an extent that to do nothing is not an option. I believe that people thrive when they have a sense of purpose, a sense of belonging and experience social justice. I also believe that we all have an innate ability to choose change and, with support, follow through with change.
Counselling is most effective when we have a sense of purpose of why we are doing it, a reason, and a vision of a new possibility. Counselling can turn a possibility into a probability, if you work on it. Effectiveness is not dependent on how often you come or for how long. Many of our clients come initially for 2 to 5 appointments and follow up months or years later with a new issue to work on.
Martin Fraser experienced with:
Anxiety: Working with clients in exploring options and strategies for reducing and reframing anxiety. Mindfulness, Cognitive Behavioural Therapy, Exposure Therapy, Visualisation, Breathing.
Depression: Whole Person approach. Cognitive Behavioural Therapy, addressing Anxiety, Loss of purpose, Loneliness, Exercise, problem behaviours.
Grief and Loss: Supporting through the loss, finding new meanings, connections and supports.
Relationship issues / Couple counselling : Coaching on problem solving, negotiating, exploring possibilities, options, strategies. Supporting couples through the separation process with practical and fair collaborative decisions.
Self Esteem: Identifying beliefs and behaviours that are undermining self esteem. Exploring identity, personal values, options, strategies and behaviours to increase self esteem.
Motivation: Exploring the costs of not changing versus the benefits of changing. Collaboration on a S.M.A.R.T. plan to facilitate effective change. Mentoring, providing accountability.
Burnout (recognising and addressing)
Addictions (all types) Anything that you might be overdoing that is beginning to have negative consequences on your physical, emotional, mental and spiritual wellbeing in addition to negative outcomes on your finances and relationships with others.
Lifecoaching : Many clients over the years have come with challenging issues from the workplace to do with career planning, burnout, bullying, challenging employees or bosses and work life balance. I have had many years of experience managing an N.G.O. Social Enterprise.
ALSO Supervision for Registered Counsellors and CSW'S
If you are currently feeling stuck, alone and unsupported, if you are not learning anything new, if your behaviour hasn't changed you may want to try us.
Counsellors sometimes give advice but mostly we help you to ...
Believe in change. ( that change is possible)
Explore options around change. (there are always options)
Prioritise changes. (which are the wisest to start with)
Plan and strategise change (change happens much quicker if you have a plan)
Motivate changes (with motivational interviewing, celebrating progress, learning from mis steps)
Maintain your positive changes. (by reminding you of how you did it)
What is Counselling?
Counselling is support in exploring strategies to deal with situations or life experiences that are too big to manage alone. In counselling you can grow in independence and confidence.
As we become more confident and independent our comfort zone will stretch and we become more resilient and resourceful.
As we become more resilient and resourceful we usually become a lot happier and healthy as well.
Wish to contact me for more information, please click here.